MedFIT's partnering activity is the most efficient way to identify and connect with potential businesses, research partners and investors involved in the MedTech sector.
Thanks to a highly efficient and user-friendly "Inova event" platform available one month before the event, identify and send meeting requests to other participants of your choice. The partnering platform enables MedFIT's participants to pre-qualify up to 35 meetings over both days.
from a balanced selection of participants including MedTech and Diagnostics companies / Suppliers and Subcontractors / TTOs / Academia and Research institutes / Investors
today's innovative products, technologies, licensing opportunities as well as potential project partners
with the most qualified players in the MedTech, Digital Health and Diagnostics sectors
In partnership with: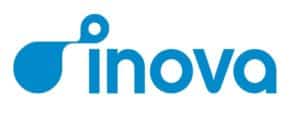 Listen to what these Key Players have to say about the MedFIT 2018 one-to-one meetings:
MedFIT gathers a broad MedTech and diagnostics crowd, allowing you to meet the most qualified players on the innovation cycle, from research to market, along with technology regulation and assessment.