2018 Exhibitors and Exhibition floor
4Clinics provides services in Clinical Operations, Data Management, Biostatistics, Medical Writing, and Regulatory Affairs with a focus on Medical Devices. – Full services for PoC, feasibility, safety, CE mark and PMCF studies from synopsis to report including regulatory, legal and operational support. – Stand-alone services in Clinical Operations, Data Management, Biostatistics, Medical Writing or Regulatory…
ADN enables MedTech companies to comply with ISO and FDA requirements. We provide consulting for the Medical Device and In-Vitro Devices Lifecycle management : ISO 13485:2016 /IEC 62304 / ISO 14971 / FDA 21 CFR Part 11 & Part 820 We can also help you reduce paper work with preconfigured, cost effictive software solutions to…
Association Santaka Valley
Association Santakos Slėnis ( Santaka Valley) unites and integrates activities of 4 largest research and study institutions of Kaunas : Kaunas University of Technology, Lithuanian University of Health Sciences, Vytautas Magnus University and Lithuanian Energy Institute at the science and business valley "Santaka"  The aim of association is  to carry out interdiciplinary  scientific and aplied…
We provide innovative technical solutions to improve mobility and autonomy for disabled & elderly people. We have developed two electrical motorization kits for manual wheelchairs : NOMAD KIT: the most evolutive kit on the market with the unique self balancing mode. Climb on a sidewalk or drive on rough surfaces won't be a problem anymore. DUO …
BioCer Entwicklungs-GmbH is a German medical device manufacturer. We are producing haemostatic devices and surgical meshes for hernia repair and breast reconstruction. Founded in 1998, we are selling products all over the world in more than 50 countries with our distribution partners.
Biotika®, integrated into ISIFC, University Engineers French School, catalyzes the collaboration between industrials and hospitals in order to speed up the launching of medical products that are best suited to the needs of clinicians and patients.The aim is to help companies preparing, during the upstream phase, the technical files and getting marketing authorization. Biotika® provides…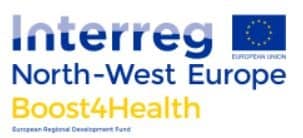 Boost4Health provides practical and financial support to life sciences companies who wish to explore their international growth potential. 11 leading business support organisations in 7 countries across Europe have joined forces into Boost4Health project to help SME to accelerate their international growth. By sharing expertise and networks, and providing practical and financial support, the Boost4Health…
Carnot Interfaces is partnerships in robotics, IT and health technologies with companies of all sizes. It is also the expertise of 5 laboratories and their 800 researchers at your service to innovate!
Created by "Les Entreprises du Médicament – LEEM" in 2003, the "Centre de Formation d'Apprentis" of LEEM Apprentissage aims to bring new capabilities and skills expectations to the healthcare companies. In order to do this, it proposes, in partnership with universities and schools, 35 higher education training programs in the fields of pharmaceuticals and medical…
Cisteo MEDICAL your partner for developing and manufacturing medical devices. Its work covers all stages of a project from inception to production in a controlled environment of finished medical devices (implants, catheters, instrumentation, diagnostic devices in vitro.) ready for commercialization.
CNRS Innovation, established 1992, is a French public limited company, now a subsidiary of the CNRS and BPI France. Hardly of 25 years of experience in the support and the transfer to the industry of innovative technologies, we help you to build your projects: from the evaluation of your technologies to the elaboration of the…
Conicio is an industrial design agency offering an integrated design + engineering service for the creation and development of innovative products. This approach enables us to guarantee our clients that their projects will be transformed into products that are aesthetic, functionnal and industrially manufacturable. Driven by an enthusiastic team of experts in product design, mechanical…
CorTec is a young medical engineering company located in Freiburg, Germany which serves all levels of interconnecting the human body to artificial intelligence. As innovation leaders in neurotechnology we endow the development of new therapies: Either we develop and manufacture single individual components like electrodes and encapsulations or we set up active implantable systems which…
Createmps is the European expert in marking on medical devices – to be implanted or not – on all types of materials, including elastomers, silicones, polymers, metals and textiles. Our workshop masters all marking techniques, stamp and screen printing, laser marking , micro-dosing. We can offer a marking solution that meets your specifications, e. g….
The CTTM is a Center of Expertise and R&D for companies in the health sector. Its pluridisciplinary team, specialized in materials and biology, develops solutions, designs and produces test batches, pilot batches, or preclinical validations . The CTTM provide additional services like material investigation, Design Engineering (prototypes, 3D scan, structural analysis..).
EDUCAT (Empowerment of Disabled people through the User Coproduction of Assistive Technology) is an European funded project to develop and deliver adaptive, open and modular technology to promote independence and improve quality of life for people with motor impairment and neurological disorders. One of the key objectives of the project is to adopt a co-creation…

Eurasanté is a development agency dedicated to tech transfer and business development in life sciences sector in Northern France region. Our experienced project managers help researchers, startups and companies with their development projects. To do so, Eurasante provides many services such as real estate, fundraising, recruitment and business development. It also promotes the Eurasante Bio-business…
Eurofins Medical Device Testing
To assist you in the development, registration or quality control of your medical devices, Eurofins Medical Device Testing offers a full range of services in consulting, testing and clinical development. – Preclinical regulatory assessment: biological risk, chemical characterization, biocompatibility, microbiology, packaging & cleaning process validation, etc – Clinical services : pre-market studies, PMCF studies, PMS,…
With more than 50 Years of experience in technical plastic parts market, GROUPE JBT can help you gain a strategic advantage by leading your projects in total confidentiality: – R&D, design & conception of products and medical Devices – Innovation platform: Patentability, market studies, CE marking – Design & manufacture of tools – Injection moulding…
The HealthtechTAB is an EC-funded that provides free-of-charge access industry experts with a solid track record in developing and bringing new therapeutics and medical devices to the market. We tailor our support to the needs of carefully selected health tech projects at different stages of development, using a holistic approach to assess, guide and monitor…
HIRSCH Intellectual Property
The Hirsch IP Law group is a major player in the world of IP. The renown and expertise of our firm, since long recognized at international level, rely on diverse talents sharing the same vision. The group formed of Hirsch & Associés (Barristers) and Hirsch & Partners (Patent and Trademark Attorneys) allows a synergy which…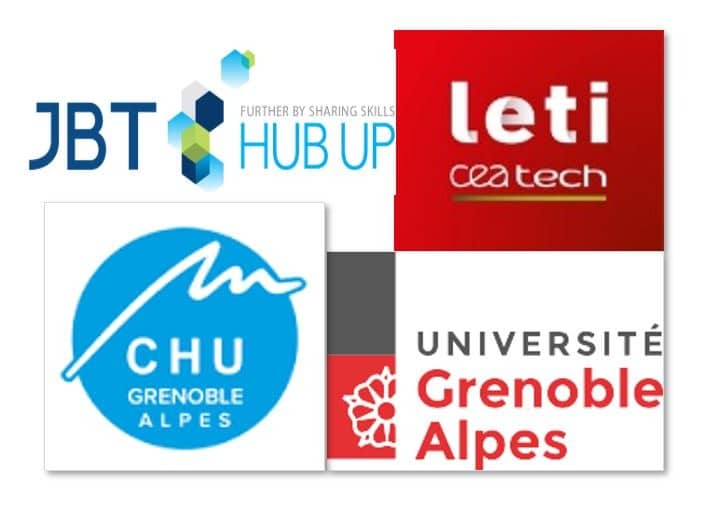 JBT HubUp, CEA-Leti, University of Grenoble Alps and Grenoble University Hospital have created Hub4AIM for innovative medical devices pre-industrialization. The ambition of this unique and comprehensive offer is to accelerate the development by taking into account at early stage all the requirements linked to the product industrialization, from technology maturation to clinical evaluation, including risk…
ICOSA is a business-oriented intellectual property firm commited to its clients, who they are and what and their business is. Dedicated to the health sector, specialized in Life Sciences and Medtech, we provide tailor-made solutions and IP services – prosecution, strategy & valuation – for building strong patent portfolios and thereby creating valuable assets. ICOSA…
IDC Medical © (Innovation Disinfection Concept Medical) is a French company that developps an innovative process for high-level disinfection of sensitive medical devices, UVMIST®, applied to industrialized automatons. We're looking for health's partners to build new disinfective automat for futur.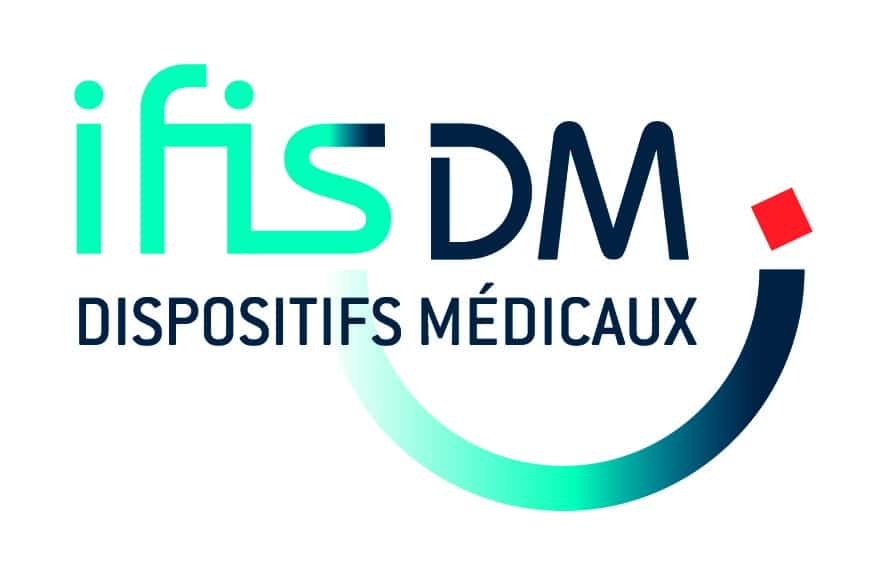 Ifis DM, part of the Institut de Formation des Industries de Santé, provides interactive trainings and tailor-made consulting services throughout the whole Medical Device lifecycle. Dedicated to companies developing, producing and distributing medical devices, Ifis DM helps employees in Quality, Regulation, and Market Acess to improve their knwoledge and skills in order to better achieve…
Imedex is a Japanese company that designs and manufactures sensors for Cardiac monitoring. Our superior sensors are used in a large number of hospitals in Japan. We have developed a high quality, water resistant resident sensor that can significantly eliminate background noise.
Innov'Health is a Competitiveness cluster's Pôle des Microtechniques cluster that represents and gathers all the industrial companies, research laboratories and the academic world in the healthcare sector in the Burgundy-Franche-Comté region. The cluster's action plan explores, beyond innovation aspects linked to its affiliation with a competitiveness cluster, a broad spectrum related to its members' needs…
As a private subsidiary of Inserm, Inserm Transfert manages economic and societal value creation and the transfer of knowledge from Inserm research laboratories to companies contributing to promote human health innovation.
Specialist in functional materials, surfaces and interfaces, the Carnot MICA Institute supports companies in the design and development of their products and services. With his 17 laboratories and technical centers, all experts in materials and innovative solutions, the Carnot MICA Institute offers companies a comprehensive offering, ranging from basic research to industrial applications.
We manufacture ultra-fine bubble water machine that can cleanse human body surface very efficiently.
LATTICE MEDICAL is designing, manufacturing and distributing medical devices for soft tissue reconstruction. Our first application is a breast implant called MATTISSE that brings a real solution for breast reconstruction after cancer. MATTISSE implant gives a natural and personalised reconstruction with a single surgery. It is composed of two 3D printed bioabsorbable materials helping regeneration…
MAATEL SAS is a polyvalent electronic engineering company and its business includes work in digital electronics, analog and power management, embedded software and mechanical design. MAATEL has successfully developed medical products for international markets in the EU and the USA for over 25 years. MAATEL's engineers and technicians have thorough knowledge of and experience in,…
As Transfusion medicine evolves towards new cell therapies, Macopharma has started to diversify into biotherapies and has developed a wide range of products to assist its customers in the fields of cell & tissue therapy, regenerative medicine and transplantation. Thus the Biotherapy range of products provides solutions for every step of the cellular therapy process…
Magle Chemoswed is a Swedish specialty pharmaceutical and medical device company that develops and manufactures a broad range of pharmaceutical ingredients and medical devices based on its unique patent protected bio-degradable polymer technology base. Currently, the Company has formulations with application in Advanced Wound Care, Surgical/Diagnostics and Drug Delivery. Our R&D have adapted our technologies…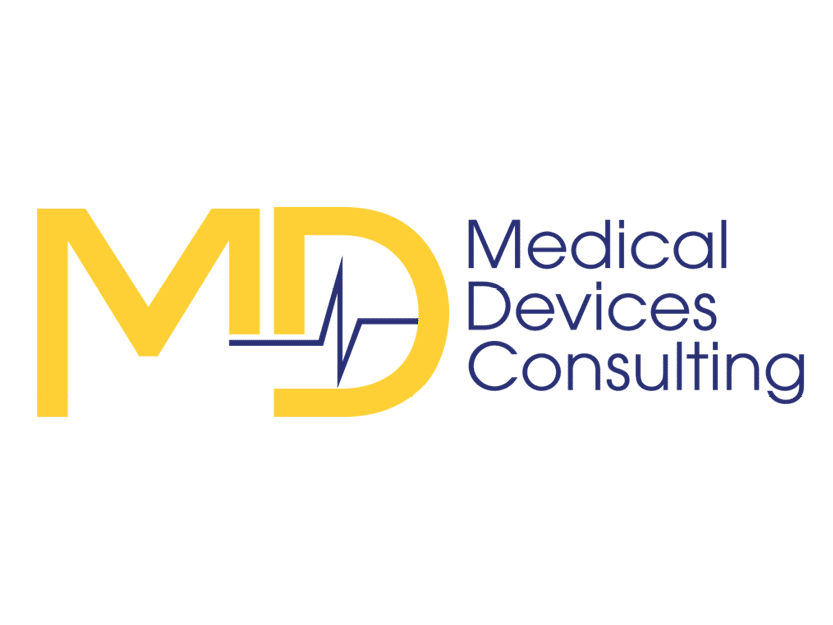 MD Medical Devices Consulting
Our consultants based in France, UK, Germany, Spain and the Nordic Region offer specialised Executive Search and Selection, Interim Management, Board Appointment and Recruitment services for innovative medtech clients. Our services are provided by consultants with long experience in leading commercial success in medical devices franchises across Europe. Our specialities include: cardiology, electrophysiology, general laparoscopic…
For more than 35 years, MDP design, develop and produce mechatronic systems for the medical industry. Since 2014, MDP is the official subsidiary in France and R&D and production Center of maxon motor group (leader in high technology drives) . From in-vitro diagnostic instrumentation to active implantable medical devices, MDP has a strong expertise into…
An international consulting services firm with offices in Strasbourg and London, medeuronet helps innovative medtech companies achieve success in Europe. Our expertise covers the key milestones of the Medtech RoadMap, taking our clients from idea through to commercialization. We build long-term relationships that drive momentum and add maximum value. Along the way, we provide insight,…
Medical Technology East-Netherlands
The smart manufacturing industry (High Tech Systems and Materials) is characteristic for the Twente region in East-Netherlands. We are seeing opportunities in the medtech cluster. Companies are looking for each other like the realization of the Techmed Center at the University. From that perspective, a Technological Medical (TechMed) cluster is being developed with participants Demcon…
Founded in 2000, MEDICALPS is a cluster of companies in the field of healthcare technologies. Located in Grenoble, in the heart of the French Alps, MEDICALPS gathers roughly 100 members including startups, SMEs, global players, research centers and universities. MEDICALPS aims to : • promote the local ecosystem • facilitate technology deployment and international development…
MORPHEE + device is the only fall detection system that: – protects the privacy of patients and preserves the confidentiality of acts of care through the absence of image. – solves the problem of forgetfulness and rejection of sensors: Morphée + works without any sensor carried. -reduces accommodation costs by automating some of the recordings…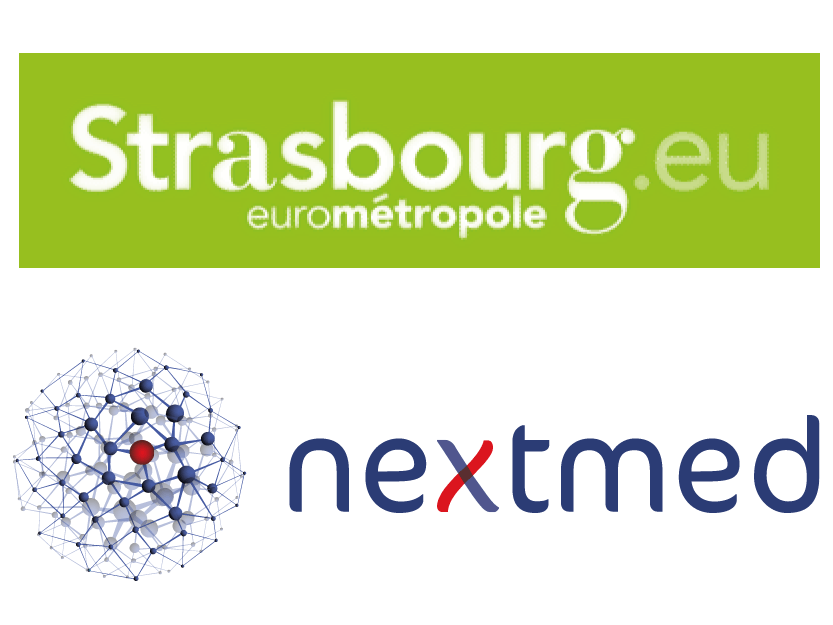 Nextmed is an international benchmark for improving health care and enhancing medical skills.The nextmed city, located within the Strasbourg Teaching Hospital complex, provides an umbrella for all those involved in developing medical and surgical devices, including surgeons, researchers, engineers and manufacturers. Over €1 billion of public and private funding have so far been invested in…
With a global presence, Nicomatic (ISO9001:2008 & EN9100:2009) designs & manufactures innovative rectangular micro connectors & switching solutions for harsh environments. With full in-house manufacturing & design our products are : High performance connectors (CMM, DMM, Microflex), FFC & Jumper cables, components for man-machine interface & custom made connectors.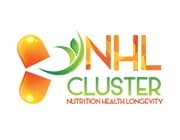 Nutrition Health Longevity Cluster
The NHL Cluster is the only French cluster to combine Nutrition, Biotechnology and Health. The NHL Cluster focuses on the fields of prevention and treatment of life-style related diseases. We identify opportunities (technology, market, product, financial aid), we facilitate exchange between potential and existing members, we contribute to collaborative R&D projects between academia, national and…
ONLYNNOV is the leading french insurance broker for Medtech. We also insure all kind of Medical Devices, Biotech, Pharma, CROs, … Our full range of insurances includes : – product/professional liability – biomedical research liability – financial risks from seed to IPO – property risks – stock & transit – employee benefits – etc… BRAND…

ProviSkin sells innovative products dedicated to the research in dermatology for the pharmaceutical, cosmetic, and veterinary industries. The company is organised in two division: the provisioning and treatment of skin samples for third party, and the development and sales of laboratory material and products. The materials and products patented by ProviSkin (K-Skin, D-Skin) are conceived…
PureLab Plastics is a long-time expert in high-precision injection molding dedicated to Life Science, Medical and Healthcare industries. Plastics Center of Excellence of the Gilson Inc. group, our Engineering team offers custom development services from concept to commercialization. We are committed to developing and producing high-quality plastic products (DDS, medical devices, consumables) meeting the high-specification…
RAUMEDIC specializes in processing medical-grade thermoplastic polymers and silicones at five production sites in Germany and the United States. As a partner of the international medical technology and pharmaceutical industry, the polymer specialist develops and produces customized components, including tubing, catheters and molded parts as well as complex groups of components and systems for diagnostic…
1 hour from Paris, the international leaders of Pharmacy, Medtechs and Robotics illustrate the attractiveness of Rouen. 190,000 jobs in health, 3200 public and private researchers, 30000 m² of University R&D platform. From design to pre-clinical trials to market, we have the skills to support your innovation.
Selha Group supports its customers in the design and production of electronic equipment. This group of 900 people is recognized as a premium integrator in Medical, Telecom and Aerospace markets, providing its customers with a competitive and long-term turnkey solution. Selha group covers all activities required for HW and SW development, certification, industrialization, manufacturing and…
Specialist in WIRING and CONNECTING, manufacturer of electrical harnesses, electrical cabinets, specialist in PRECISION ASSEMBLIES implanted in Burgundy (FRANCE 21) since 1988. Our products and services: • Electrical wiring: wire cutting, wire stripping, terminal crimping, electrical testing • Electric harnesses: manufacture of electrical harnesses • Electrical boards , boxes and cabinets: electrical wiring, electrical and…
As a specialist in plastic injection, Stiplastics has been a partner to the health and pharmaceutical industries for over 30 years. We design and manufacture simple, innovative solutions and medical devices to improve users' everyday life, mainly in the areas of respiratory diseases, drug delivery, pre-analytics and connected health.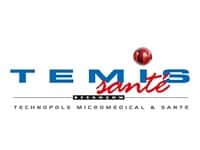 TEMIS – Besançon Science Park
Our science park offers an efficient environment for innovation in the fields of medical devices and biomedicine. Engineering and clinical investigation centers associated with cleanrooms are available for your R&D projects from proof of concept to your CE label thanks to technologic platforms and scientific and legal expertises. They have chosen TEMIS: Carl Zeiss Meditec…
Since 1995, The MarkeTech Group (TMTG) has been an international leader in providing global Voice-of-Customer marketing research to the healthcare industries including: – Medical imaging – Medical devices and in-vitro diagnostics, – Healthcare IT – Pharmaceutical TMTG Solutions are market opportunity assessment / tech transfer, new product roadmap, pricing optimization, value proposition and go-to-market execution.
40 years experience in the design and manufacturing of custom rim and automotive parts in polyurethane. RIM process. Moulding of housings, panels, enclosures and functional parts as well as automotive parts for the occupant safety. Surface finishing and assembly of ready to use systems. Current markets: Medical; automotive; industrial equipment, etc. Other activities: Development and…
The UPS team helps you meet the challenges of your healthcare supply chain in a strategic, efficient and proactive manner. With our 3,000 logistics experts in the healthcare field and an established global infrastructure, we can quickly customize and mobilize state-of-the-art solutions for all your urgent and temperature sensitive shipments. UPS continues to expand our…