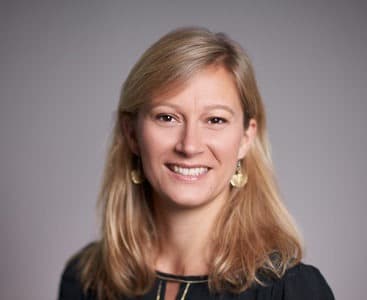 | Company | Position | Country |
| --- | --- | --- |
| Venture Consultant, Sofinnova Partners | Partner, MD Start | France |
As Partner at MD Start since early 2014, Anne is heavily involved in the fundraising, management and operational activities of the structure. She has been the CEO of SafeHeal (MD Start II's first company) for 2 years, and transitioned out of the company to focus on being the CEO of Ablacare (MD Start II's third company).
Prior to joining MD Start, Anne spent 10 years developing Mauna Kea Technologies, a medical technology French start-up company with global operations, offering a disruptive "optical biopsy" technology. At Mauna Kea Technologies, Anne held various positions in clinical and regulatory development as well as marketing and sales support. She was also heavily involved in the different financing rounds as well as in the IPO process. She interfaced with the key opinion leaders and has an extensive network in the fields of endoscopy and surgery (digestive, pulmonary, and urological).
Anne is currently also Venture Consultant at Sofinnova, where she assists with medtech deal flow evaluation, due diligences on new deals and deal closing.
She is an independent board member of FeetMe and Cardiologs Technologies, two French-based start-ups in the field of e-health and connected medical devices focusing on neurodegenerative and cardiology applications respectively.
Having lived and worked in hospital environments in the US, UK, and France, Anne can translate unmet medical needs into product concepts and integrate regulatory, clinical and market access input and constraints from all around the world in their development and funding.
Anne is a trained biomedical engineer from Ecole Polytechnique of Paris, France and Johns Hopkins University in Baltimore, US. She holds additional degrees in Biostatistics and epidemiology applied to clinical trials (Université Pierre et Marie Curie), as well as Corporate Finance (London School of Economics).