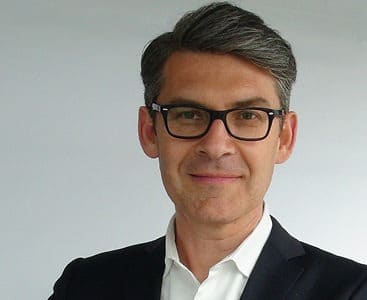 | Company | Position | Country |
| --- | --- | --- |
| France Brevets | CEO | France |
Didier Patry is Chief Executive Officer (Directeur Général) at France Brevets SAS.
France Brevets is an IP-driven investment, monetization and strategic management consulting company that was set-up by the French government and the Caisse des Dépôts et Consignations in 2011. The goal of France Brevets is to provide solutions for a fair return on IP investment, assist entities in the creation of high value and high quality patents, assist small, medium and large corporations in the strategic management of their IP assets, and generally promote the use of intellectual property and innovations to generate and sustain the growth of techbased businesses and industrial ecosystems in France and in Europe.
France Brevets has overseen major worldwide licensing programmes including on the NFC technology and it has initiated a significant number of patent factories for research organizations and SMEs that have generated high quality patents including in Aerospace and in the 5G technology. France Brevets has assisted numerous start-ups and has actively contributed to their growth and success.
Before joining France Brevets in June 2016, Didier was Director of Legal Affairs for EATON Aerospace in EMEA and he also served as EATON's Corporate Chief Counsel, Intellectual Property for that region.
Didier was also a Director on the Board of several affiliates of EATON in Europe. Prior to joining EATON, Didier was
Corporate Chief Counsel of the Strategic Intellectual Property Transactions and Counselling Team of HP in
Palo Alto, California, where he led the US, EMEA and Asia-Pac IP Transactions teams and oversaw key
strategic initiatives including cloud-related acquisitions, licensing and offensive patent enforcement
programmes. Prior to joining HP, Didier was a senior associate attorney in the International Patent Prosecution and Litigation Practices of Baker Botts L.L.P. in Houston and London. Didier has also served as the Corporate Chief Patent Counsel for the Swatch Group in Switzerland and as Managing Director of its IP consulting company ICB SA, where he was engaged in a large number of anti-counterfeiting operations.
Didier is a qualified European Patent Attorney and a French Intellectual Property Counsellor. Didier received his Law degree from the Centre for International Intellectual Property Studies at the Robert Schuman University in Strasbourg specializing in Intellectual Property law, EU competition law, and French contract law.
He also studied English contract law at the University of London. Didier also holds a Post-Graduate Diploma in Strategy from the UCD Graduate Business School in Dublin and an M.S. in Material Science. He trained at the Weinstein law firm in Paris, and served in a bureau of the French Ministry of Defence in Paris.
Didier is enrolled in an executive programme at the London School of Economics and Political Science (LSE) in London. He was recognized in 2016 by the Legal 500 in its GC PowerList.