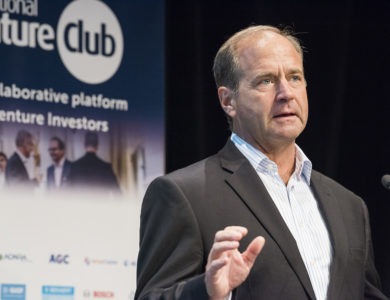 | Company | Position | Country |
| --- | --- | --- |
| | Global health advisor | Swiss |
Herb Riband is an independent global healthcare policy advisor, working with a select group of startup companies, NGOs and academic professionals that are bringing truly innovative approaches to global health and healthcare delivery.  He recently completed a 16-month fellowship at Stanford University's Distinguished Careers Institute (DCI), which focused on global health and healthcare innovation.  Prior to that, Herb had a diverse 31-year international career with leadership roles in multinational enterprises in biotechnology (Amgen), medical technology (Medtronic), consumer goods (Diageo), consulting (Ernst & Young) and law (Baker & McKenzie).  He built international market access, healthcare policy, government affairs, strategic philanthropy, corporate communications and law functions for multinational corporations. In this regard, Herb led the launch of value-based healthcare delivery programs incorporating holistic "beyond the drug and device" solutions and promoting policies focused on measuring and improving patient health outcomes.  He also built partnerships with health system stakeholders to accelerate patient access to appropriate biopharmaceutical and medical technology therapies, with a particular focus on non-communicable diseases (NCDs) like cancer, cardiovascular disease and diabetes.  A native of Pennsylvania (USA), Herb received advanced degrees from Cornell University and the University of Michigan Law School.  He is a citizen of the United States and Switzerland.