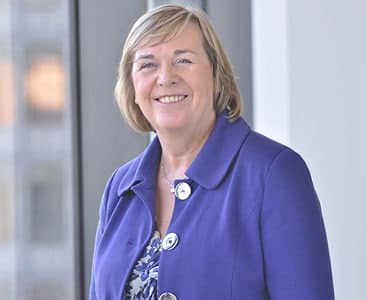 | Company | Position | Country |
| --- | --- | --- |
| Deloitte LLP | Director | United Kingdom |
Karen established Deloitte UK's Centre for Health Solutions in November 2011.  The Centre is the research arm of Deloitte LLP's healthcare and life sciences practices. Its goal is to inform  interested stakeholders about emerging trends, challenges, opportunities and examples of good practice. By using both primary and secondary research and rigorous analysis to drive unique perspectives, the Centre seeks to be a trusted source for relevant, timely, and reliable insights.  Karen's recent  reports include: Vital Signs: How to deliver better healthcare across Europe;  Pharma and the connected patient: How digital technology is enabling patient centricity; Time to care: Securing a sustainable future for the hospital workforce in Europe; The future awakens: life sciences and health care predictions 2022; and  A new future for R&D; Measuring the return from pharmaceutical innovation 2017.  All of these reports feature how the emergence of new advanced technologies are helping to  transform service delivery and experience of care.
The Centre publishes a weekly blog which provides a personal take on topical and timely issues challenging the Health and Social Care and Life Sciences sectors (http://blogs.deloitte.co.uk/health/).
Karen is a member of the Institute of Chartered Public Finance and Accountants ( qualified in 1983) and was, until January 2011, the Director of Health Value for Money Audit (VFM) at the National Audit Office (UK) and has extensive experience in leading research into healthcare and life-science issues in the UK and internationally.  In 2002 Karen received an OBE for her work on Health VFM work and for the last six and a half years has been a Non-Executive Director at Dartford and Gravesham NHS Trust where, after chairing the Board's Quality and Safety Committee for six years, she now chairs the Audit Committee.