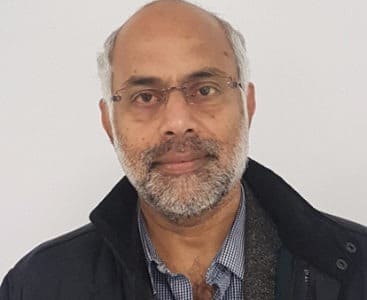 | Company | Position | Country |
| --- | --- | --- |
| LONDON BUSINESS ANGELS | Investor Mentor & NED | United Kingdom |
Kayar Raghavan – Mentor, Angel Investor & NED
Kayar Raghavan mentors Startups on due diligence, strategy, value accretion, fundraise, shareholder agreements and investor relations. A serial investor in FinTech, MedTech & all things SmartTech in UK, India & USA and director on several boards and a charity, Raghavan is known for exhibiting great temperament and judgment in challenging situations. A Financial Times qualified Non-Executive Director, Raghavan also places emphasis on Risk Management & Governance in his roles as Advisor and Non- Executive Director.
Raghavan's current portfolio of 25+ angel investments includes startups in domains across medical devices, crowdfunding, secure messaging platform, lending, eCommerce, marketplace, concierge services, education, solar energy, special needs phone, big data, contactless power, digital health and speech translation.
In his earlier avatar, Raghavan was a senior bank executive, his rich international experience of 40 years spanning Banking business, operations and technology. Raghavan also advised multinational CEOs and performed due diligence for private equity deals in his advisory and consultancy roles in the later years of his formal career.
Raghavan takes pleasure in occasional freelancing in financial journalism and angel investing. His interests include, in addition to the Startup world, politics, economics, finance and speaking at seminars and conferences.
A graduate of Loyola College, Madras, India, Raghavan also did a Masters course in Management, sponsored by his then employer, Citibank, at George Washington University, USA. Raghavan speaks several Indian languages and a dash of French.