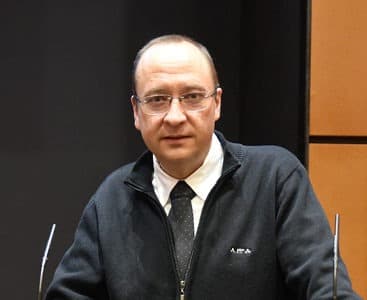 | Company | Position | Country |
| --- | --- | --- |
| IRCAD | Directeur R&D IRCAD Directeur R&D IHU de Strasbourg Professeur PAST Université de Strasbourg | France |
Prof. Luc SOLER (PhD), Scientific Director of IRCAD, Visible Patient President
Luc Soler was born on October the 6th, 1969. In 1994, he was valedictorian for the magister at the Higher Education Computer Science School of the Paris University. He obtained his PhD degree in computer sciences in 1998. In 1999, he became research project manager in computer sciences and robotics at the Research Institute against Digestive Cancer
(IRCAD, Strasbourg). In October 2000, he joined the surgical team of Professor Marescaux as invited professor at the Medical Faculty of Strasbourg. In February 2016, he became Scientific Director of IRCAD and IHU Strasbourg, the University Hospital Institute for Image-Guided Minimally Invasive Surgery. In 2017, he additionally takes up a new position as President of the Visible Patient company, start-up company of which he is one of the co-founders together with IRCAD.
His main areas of interest are medical image processing, 3D modelling, virtual and augmented reality, surgical robotics and abdominal anatomy. His works have been nationally and internationally awarded: Computer World Smithsonian Award (1999), First World Summit Award in Health (2003), Health Award from "le monde Informatique" (2006), MICCAI Award (2008), MICCAI Best Biomedical Visualization Award (2009), Numeric'Alsace (2014), Alsace innovation (2014) and KUKA IJCARS Best Paper Award 2016.