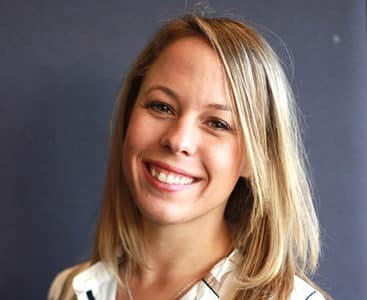 | Company | Position | Country |
| --- | --- | --- |
| Queensland University of Technology | Project Manager | Australia |
Mathilde Desselle is a research infrastructure specialist at Queensland University of Technology (QUT) in Brisbane, Australia, and a project manager working towards the establishment of the Herston Biofabrication Institute that will apply 3D scanning, 3D modelling and 3D printing to medicine (a partnership between QUT and Metro North Hospital and Health Service). She has a special research interest in the application of augmented and virtual reality in surgery.
An award-winning biomedical research manager, she has 10 years' experience driving strategic biomedical research initiatives and partnerships in Europe and Australia, and is passionate with finding technology-based approaches to advance human health. She is an ABC Radio Brisbane Community Correspondent for science, and a Queensland Community Digital Champion.
Mathilde is a respected advocate for women in science, and previously served on the board of directors of Women in Technology Queensland and of the Tech Girls Movement foundation, promoting positive role models to encourage and raise awareness of STEM careers for women and girls. She is a coordinator for the National Science Week "Catch a Rising Star: Women in Science in Regional QLD" program.
Mathilde is the winner of the 2016 Women in Technology – InfoTech Professional Award, and holds a Masters of Business and Biotechnologies from the Catholic University of Lille, France, and a Masters of Economics and Management from the Littoral University of the Opal Coast, France. In 2017, she was named in Australia's Top 5 Emerging Leader in Tech by Women's Agenda.
In her spare time Mathilde enjoys riding her horses on the Sunshine Coast, and competes in gymkhanas and barrel racing.