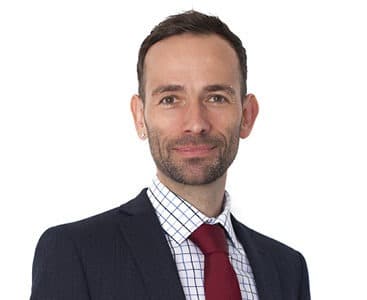 | Company | Position | Country |
| --- | --- | --- |
| ICOSA | Strategy & Development Mission Manager | France |
Mathieu Porchet, Ph.D., has extensive experience in the field of material sciences, strategy as well as in technology transfer. At ICOSA, an IP law firms specialized in Biotech, including life sciences and chemistry, and ICOSA Medtech, subsidiary exclusively dedicated to Medical Device, he is in charge of strategy and development.
Before joining ICOSA in 2018, he held various positions at the French Alternative Energies and Atomic Energy Commission (CEA) and participated in setting up SATT Lutech, a technology transfer acceleration company, in which he notably structured the intellectual property activity and took up valuation issues in Social Sciences.
During his career he has developed an expertise on IP and business and particularly on technology transfer and start-up creation. As European and French patent attorney holding an MBA and an LL.M he has a comprehensive vision of technology, business and IP assets.
He has been involved in the structuring of fruitful collaborations, the creation and development of start-ups, various project management and the negotiation of transfer agreements. He is regularly asked for actions of training and awareness on intellectual property and recently held DALLOZ Intellectual Property Strategy training sessions.