MedFIT is organised annually and alternates between Strasbourg, Lille and Grenoble.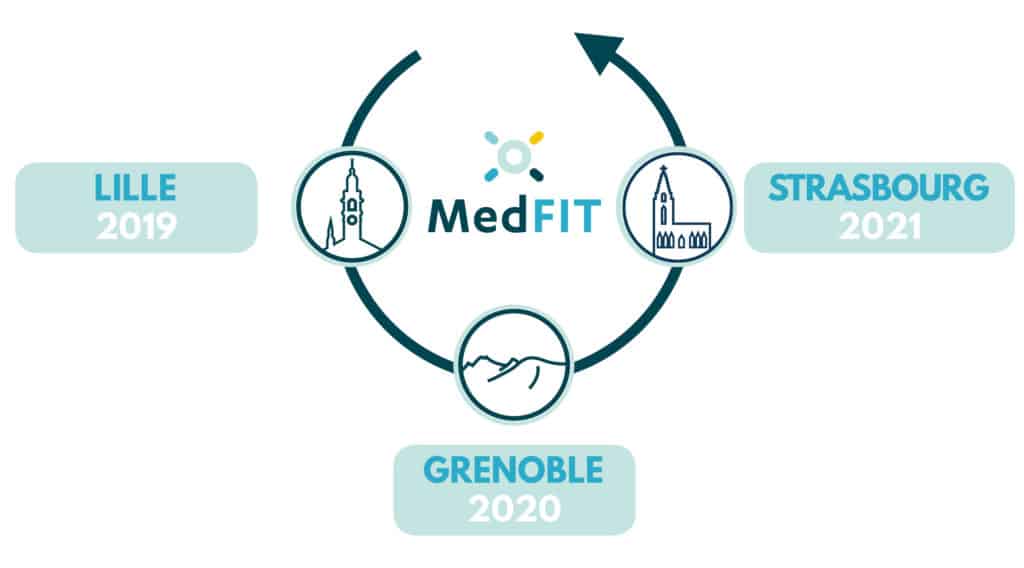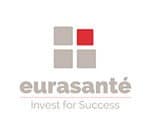 Eurasanté is a non-profit agency involved in the technology transfer and business development of companies and start-ups in the MedTech sector in Northern France.
The regional network includes nearly 1,000 organisations working in the fields of MedTech, life sciences, nutrition and healthcare.
Eurasanté assists French and foreign companies which are interested in developing their activities or setting-up a business in Northern France. Eurasanté provides a variety of services including access to public grants, real estate, assistance with administrative formalities and market studies.
It also promotes the Eurasanté Bio-business Park, which hosts seven hospitals, four universities, seven specialised schools and more than 150 companies.
It benefits from an exceptional location near Lille, at the heart of Europe (near Paris, London and Brussels).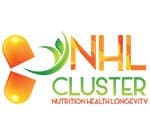 The Nutrition Health Longevity (NHL) cluster aims to foster ambitious, joint research projects in the Hauts-de-France region, with a view to making the region's health industries more competitive.
The NHL cluster was certified as a Competitiveness Cluster by the French Government in July 2005 and aims to become one of the top three innovators in Europe in the fields of health and nutrition, by fostering collaborations in innovative research projects in the fields of cardiovascular and metabolic diseases, age-related neurodegenerative diseases and nutrition.
As a hub for new medical, scientific and industrial strategies, the NHL cluster has become a key player in forging links between private and public research players in its specialist fields.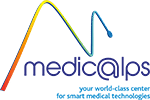 Founded in 2000, MEDICALPS is a NPO and a cluster of companies in the field of healthcare technologies. It is located in Grenoble, in the heart of the French Alps, known as one of the most inventive cities in the world and a top-notch place to innovate in the high-tech industry. MEDICALPS gathers over 80 members including leading edge startups, SMEs, global players, world-class research centres and universities.
Although actively supported by local authorities, MEDICALPS is mainly governed by a community of entrepreneurs who aim to ensure the visibility, growth and international development of member companies.
With a unique emphasis on the healthcare technology sector, our objectives focus on:
Gathering stakeholders and promoting the local ecosystem through communication tools and networking opportunities
Facilitating member operations by setting up workshops, presence at exhibitions and conventions and a soft landing programme in US in addition to other services
Structuring the local healthcare sector by developing shared industrial resources

As a French world-class cluster dedicated to therapeutic innovations, BioValley France is the one-stop contact to optimize any R&D development or business project in Europe, both in drug development and medical technologies.
Located in Alsace region, part of the famous French-German-Swiss BioValley and with a unique concentration of international life sciences & healthcare players, BioValley France helps any Life Sciences & Healthcare companies interested in new projects and partnerships in Europe: to search outstanding scientific or industrial partners to develop very innovative R&D projects, to find the best innovative technology, patent or scientific expertise, or to set up and locate in Alsace region.
BioValley France has also agreements with CQDM (Quebec), MLSC (Massachusetts – USA), JBA (Japan Bioidustry Association) and Biopro (Germany).
Healthcare-related partnering events initiated by Eurasanté: