MedFIT's business convention is the most efficient way to identify and connect with potential business, research partners and investors involved in the medtech sector.
The partnering platform enables MedFIT's participants to pre-qualified up to 30 meetings over the two days.
MedFIT gathers actors from the medtech sector involved in the development of innovative products and services. Delegates will include representatives from small to large Medtech, IVD, Diagnostics and E-health companies, R&D services companies, academia, researchers, IP / licensing and tech transfer professionals, investors, regulatory and clinical research. These actors will meet and network for two days in order to source licensing opportunities, facilitate market access of medtech innovations and build R&D partnerships.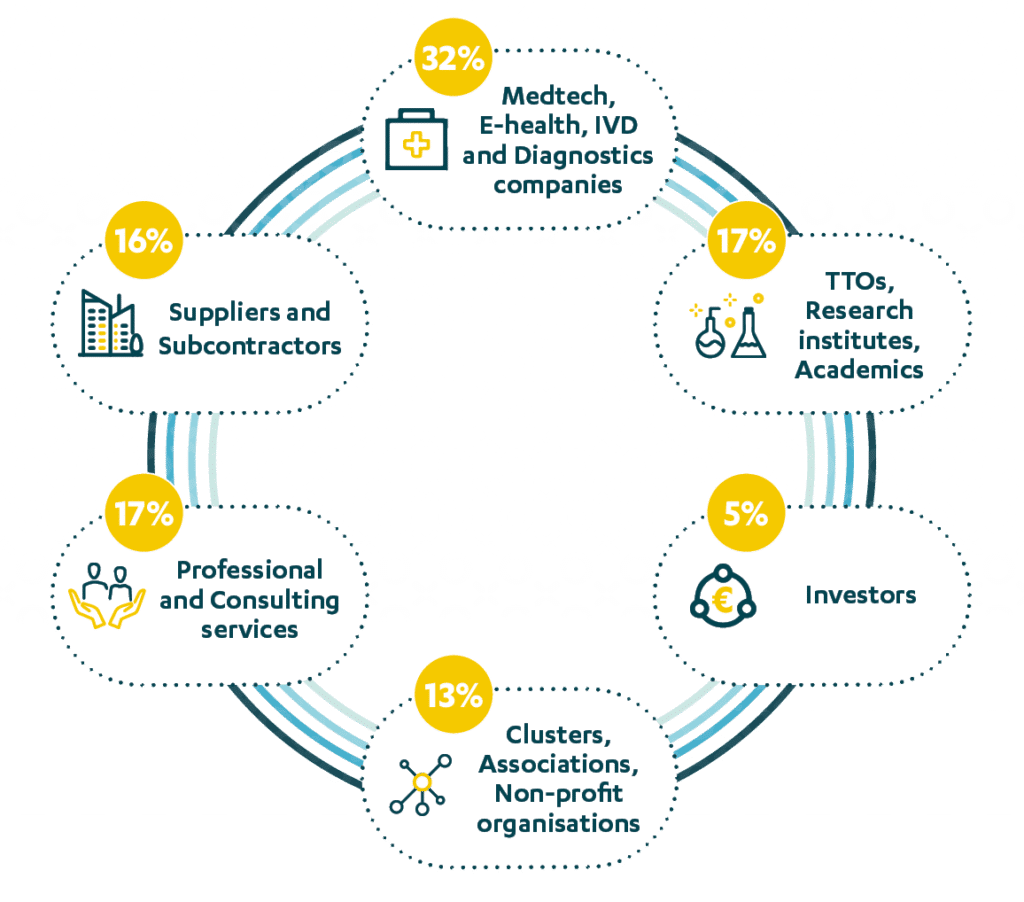 – CEO / VP / Directors
– Business developers
– R&D researchers, scientists and clinicians
– Partnering, Licensing, Scouting
– Technology transfer
– Investors
– Market access, Regulatory