With 700 international participants from 25+ countries, MedFIT is your opportunity to connect with international key innovators in the MedTech, diagnostic and digital health sectors.
As the leading European partnering event, MedFIT provides the ideal environment to help industry players to source early-stage assets, to facilitate the emergence of collaborative projects between big players, public research institutions, start-ups and SMEs, to increase licensing opportunities, to obtain funding and to facilitate market access.
MedFIT gathers a broad medtech and diagnostics crowd, allowing you to meet the most qualified players on innovation cycle, from research to market, along with technology regulation and assessment.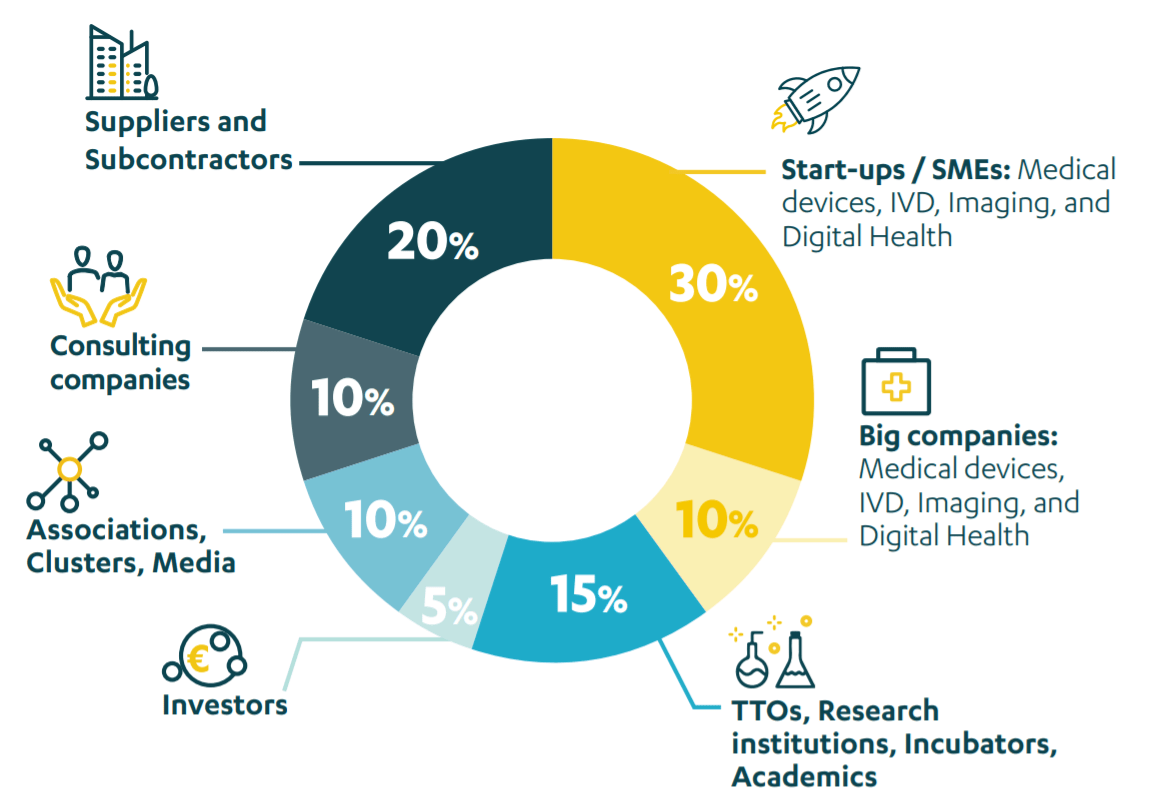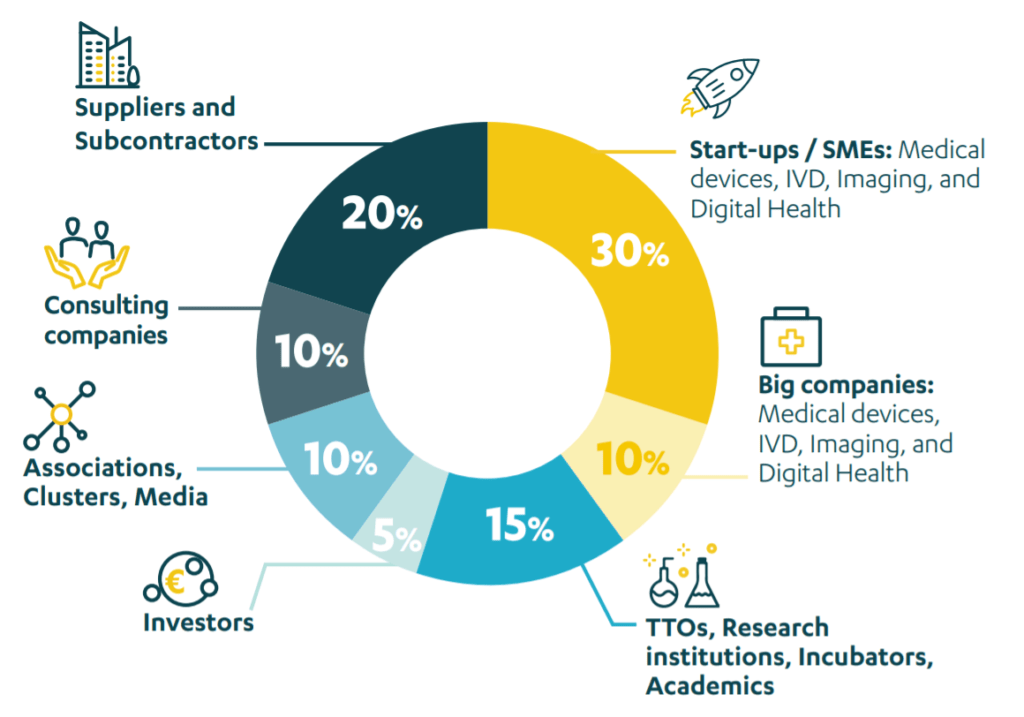 Thanks to a highly efficient and user-friendly platform available one month before the event, identify and send meeting requests to other participants of your choice. The goal is to pre-qualify up to 35 meetings prior to the event and optimise your time during MedFIT. The prequalified one-on-one meetings are leveraging the partnering system developed by Inova Software.
Gathering 65+ high-level international speakers, the conference programme is designed by our prestigious steering committee to offer a rich and varied programme, provide best practices while putting industry trends at its heart.
The exhibition increases the networking opportunities and puts the spotlight on your expertise and values.
Putting the most innovative projects in the MedTech, diagnostic and digital health sectors on the spot, the pitch sessions are the best way to showcase your innovative product or technology to investors, providers and senior executives from leading industry players.
Gathering 16 MedTech experts, the Meet the Experts' activity allows you to pre-schedule 30-minute flash meetings to discuss your strategic needs and help you advance with your project.