Collaboration is key to advancing innovation from bench to market and the type of partnership vary depending on the innovation's stage of development. In light of recent changes of the medtech sector which trends can be highlighted in the set up and management of collaboration at both early and late-stages?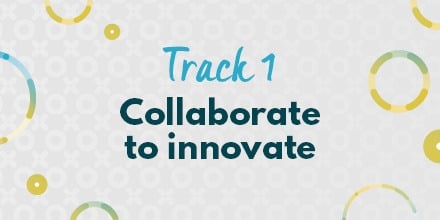 UNDERSTANDING SMES AND BIG PLAYERS PARTNERSHIPS
26th June 2018 | 9:00 am
Innovative start-ups often see large corporations as the partners that could best help their businesses mature and grow. Conversely, large corporations are seeking new sources of innovation. The solution: Working together!
Many partnerships should be setup, such as: License agreements, co-marketing, co-development, joint ventures… Of course, implementing a successful collaboration is not so straightforward. How it should be set up depends not only on the start-up's stage of maturity, but also on each partner's expectations.
Our panels of experts will discuss the different collaboration patterns and explore the following questions: What criteria should inform the decision? How will these impact the start-up's development? How does that affect fundraising?
#Startups&SMEs #BigPlayers #Collaboration
FROM CONCEPT TO SUCCESSFUL COMMERCIALISATION: HOW CAN WE IMPROVE?
26th June 2018 | 3:00 pm
Academic and clinical research in medical technologies is not just about publications and presentations. It is also about being able to bring an idea from its inception to its patenting and ultimately into functioning, new, cutting-edge medical technologies with commercial and clinical applications. Still, translating academic research into commercial results that benefit patients can be a long road that is fraught with pitfalls.
We'll hear concrete examples and discuss the hurdles one encounters when financing research projects and developing technologies before spinning out, licensing out, or setting up and managing public-private collaborations. Our panel of experts will address all these crucial issues and outline the improvements that could be made to accelerate the transfer of technology from the research to the market stage.
#PublicPrivateCollaborations #SpinOut #Licensing