MedFIT is the European event dedicated to innovation in the fields of MedTech, Diagnostic and Digital Health. Key players of the sectors such as investors, start-ups, big companies, research actors (TTOs, academia…) and many others will have the chance to meet on October 10th and 11th in Strasbourg.
This year, the plenary session will open the event on the essential question: "MedTech, Digital Health and Seamless Care Experience for patients: Are we there yet?". The panel of specialists will go over the application of digital health in the patient's pathway.
The panel is composed of 6 experts of the fields who will be able to offer a transversal vision of the question: Jussi Määttä, CEO & Founder, Buddy Healthcare ; Laura Boyd, Director of Implementation: Cardiovascular Health, UCLPartners ; Katarzyna Markiewicz-Barreaux, Market Intelligence Lead, Insights@Scale Transformation Program, Philips ; Dorothée Moisy-Gouarin, Innovation Director, ELSAN ; Raquel Torres, Business Development Officer, Healthanea, AXA ; Thibault Pironneau, Partner, Public & HCLS sectors leader, IBM Consulting.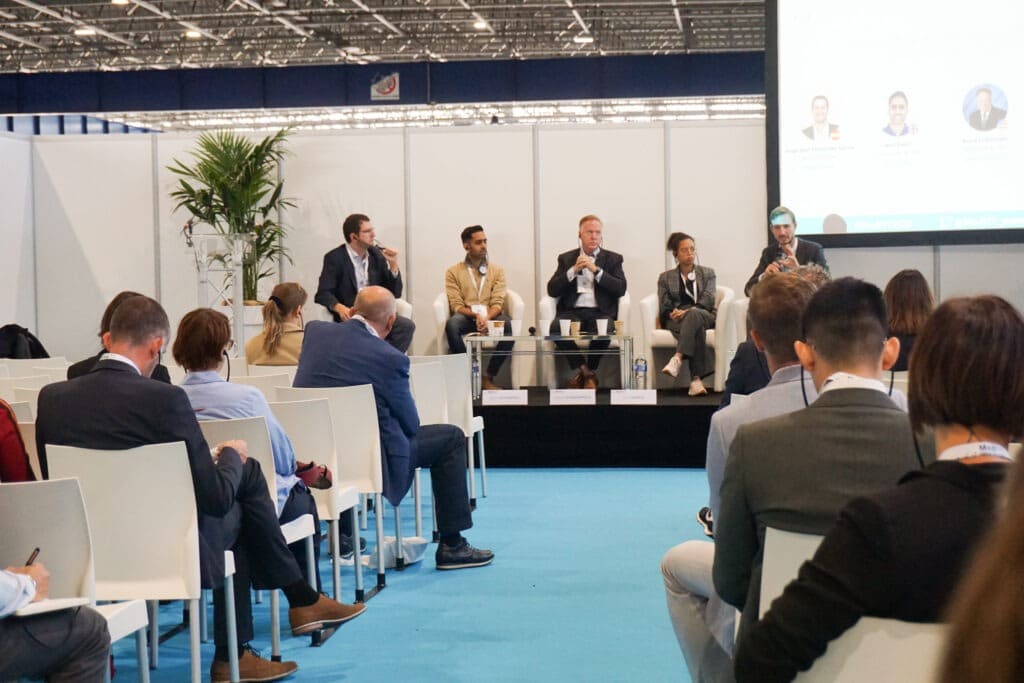 According to Jussi Määtä "the shift towards virtual care and the importance of care delivery cannot be ignored. MedTech companies are addressing the growing demand for patient-centric care and utilising digital tools, although limitations remain. A major challenge from both patient and care provider perspectives is achieving a seamless care experience."
This challenge is deemed essential to Dorothée Moisy-Gouarin due to the lack of human resources in the healthcare ecosystem: "Innovative MedTech and digital solutions have integrated the reality of everyday care in healthcare facilities. They have demonstrated their potential to improve the patient experience, as well as for healthcare professionals, which is crucial in a context of limited human resources. Due to their rapid evolution and abundance, the work around seamless care, essential although underway, needs to be strengthened. In particular, their integration among themselves and with non-digital care will allow for addressing the challenges of the sector."
But what are the obstacles to tackle and the improvements to make to reach this objective?
In Jussi Määtä's opinion, digital health solutions are too limited for the moment: "many solutions are limited to single-use cases or point-of-care applications. Patient remote monitoring is currently an industry standard, but there is a need for more comprehensive care solutions that cover the entire care pathway. Without a holistic approach, the full potential of digital care benefits remains untapped."
Digital health is a determining tool to reach the objective of a seamless care experience. Registering to MedFIT will allow you to sit in this conference and exchange with the panellists and many others.  To find out more, the full conference programme is available on MedFIT's website. You can also find all registration and contact information there.