Many thanks to EIT Health for joining MedFIT 2018 as a Contributing Sponsor!
Demographic change is one of the main challenges European societies are facing today. The growth in the oldest segment of the population, and an increase in chronic diseases, is putting pressure on health and social care costs. EIT Health brings together leading healthcare companies across multiple industry sectors, public and private research centres, and top universities, to create a powerful network of partners with a clear mission: to accelerate entrepreneurship and innovation in healthy living and active ageing by providing Europe's top talents with new opportunities and resources, for the benefit of all citizens.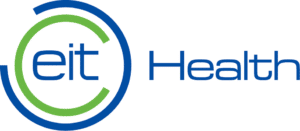 EIT Health co-organises two conferences during MedFIT 2018:
One country, one set of rules. Accessing different markets requires completely different approaches as market access processes are not the same. These workshops will focus on how to adapt your strategy for the targeted market, how to overcome the pitfalls encountered and offer advice on how to best comply with the country's regulation, licensing and reimbursement process. It will also be the opportunity to meet key local stakeholders and understand the local life sciences ecosystems.