SepTec, elected as the most innovative Start-up of MedFIT 2019
Among 80 applications, 30 start-ups were selected to pitch during the Start-up Slams at MedFIT in different categories such as cardiovascular, AI/Big data, cancer, generic tools, diagnostic, monitoring and coating / implants / wound. SepTec, an Irish start-up represented by Dr. Elaine Spain, co-founder and co-inventor, is the winner of MedFIT 2019's edition of the Start-up Slams, from the diagnostic category.
Please introduce yourself and SepTec – How the start-up is born?
Elaine Spain: SepTec is a MedTech company with focus on microfluidic diagnostic sensors. It has a clear mission to enable timely, optimal treatment of critically ill patients by providing novel, low-cost, rapid, reliable diagnostic solutions. The company is an SME based in Dublin, where the core innovation underpinning the SepTec technology was developed as part of post-doctoral research at Dublin City University (DCU), Ireland, 2014-2019. The electrochemical and biomaterials experts, namely Drs Elaine Spain and Kellie Adamson are the founders of the company, have since created a patent, built a highly capable team to develop the technology and created validation data. The highly experienced businessman Robert Perryman joined the team as CEO in May 2020.
SepTec has a highly experienced award-winning research team with a strong scientific, engineering background. The core team has extensive technical, industry and sensor diagnostics experience such as generating superior electrochemical sensors, assay development, manufacturing, project management and business development. This is demonstrated by our combined >100 high impact publications, patents and >$2 million in operating grants as PI/Co-PI and clinical lead. The know-how of designing, developing and manufacturing products based on our core technologies lies completely in our current team. They are joined by experienced commercial and clinical advisors and a strong board of advisors of global opinion leaders.
They have created a dynamic and experienced team, who have been involved in pathogen detection, microfluidics, electrochemical sensors, research, patenting, publishing papers, product development, commercialisation, cloud infrastructure, finance and EU grant funding. The senior team have vast experience in developing strategy, networking and dissemination activities. We are strongly supported by our scientific and strategic advisors and in addition to our multidisciplinary technical expertise, our clinical collaborators are experts in sepsis in critically ill patients and active members/chairs of multiple global sepsis organizations including the Severe Sepsis and Septic Shock Working Group and Surviving Sepsis Campaign who provide strategic mentorship and advice. The team has also won the support of leading clinicians and opinion leaders worldwide as well as earning several innovation and research awards. SepTec will continue to draw on the support of current clinical and industry KOL advisors.
Why did you apply to the Start-up Slams? What was your expectations?
E. S.: I attended MedFIT as an attendee the year before and I thought the calibre of the pitches were excellent as well as the exposure to industrial leaders.  We applied to the start-up slams to showcase SepTec to international industrial players with the aim of creating strategic partnerships and network with health partners.  The opportunity to have a stall at the conference for us to have one to one meetings was an added bonus.  This allowed us to interact with Industrial leaders, Investors and strategic partners in a more professional manner.
What did this victory as the Most Innovative Start-up in Europe bring to you and to SepTec?
E. S.: Being ' Most Innovative Start-up in Europe" was an extremely valuable marketing tool for SepTec.  This award also highlighted the benefit of SepTec technology and provided entry to specific entities and people such as global manufacturers, payers, providers, service providers and investors that we otherwise would not have connected with.
What's next for SepTec now?
E. S.: SepTec is ready to spinout from Dublin City University in the next couple of months. We are closing a funding round to take the product through further design validation and regulatory. We expanded the team earlier this year and hired Robert Perryman as the company's CEO. We are looking to further expand the team to include further engineering and quality/regulatory expertise. We will be expanding our clinical trial sites across Dublin as well as initiating a Cleveland Clinic Study.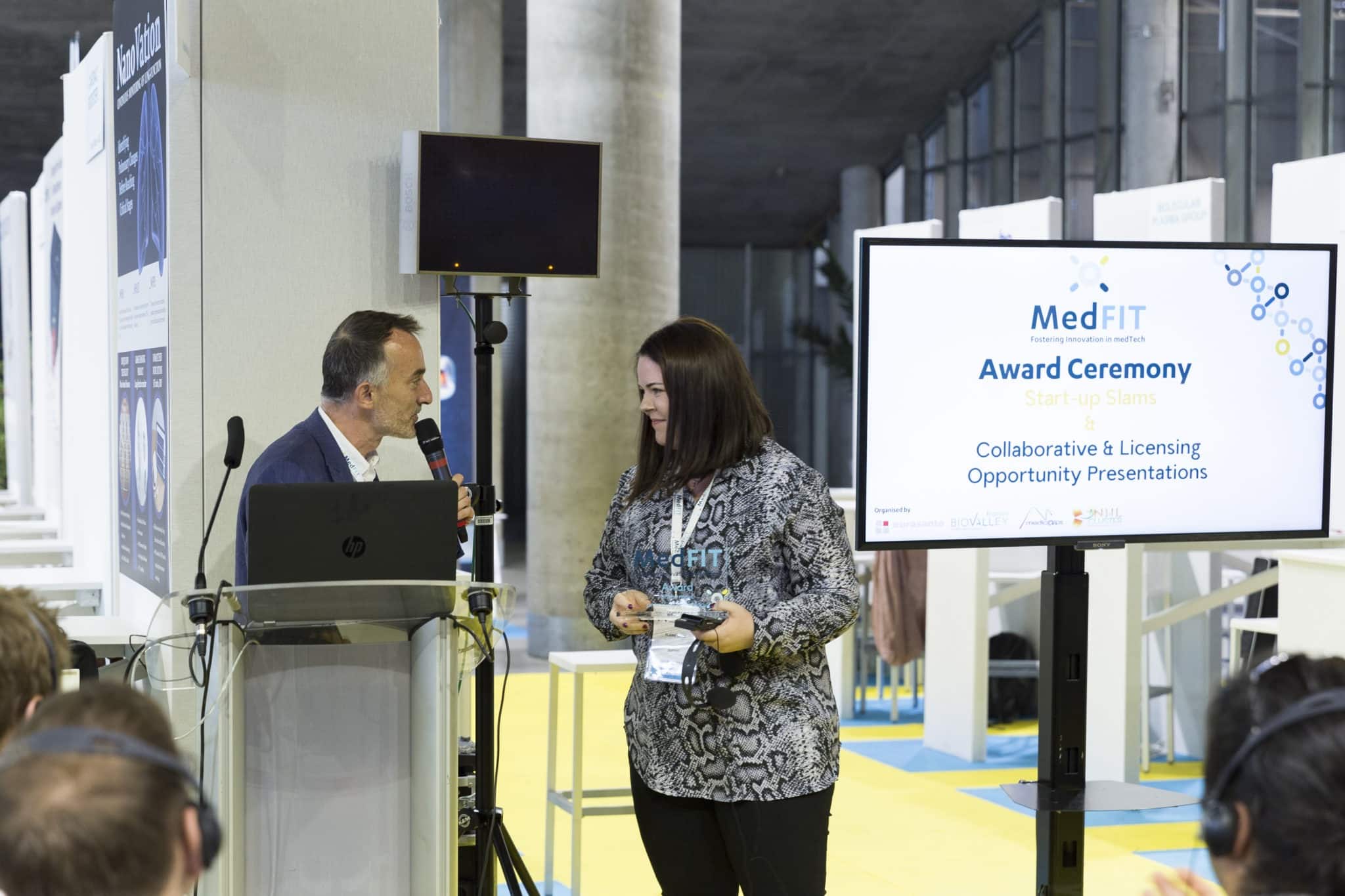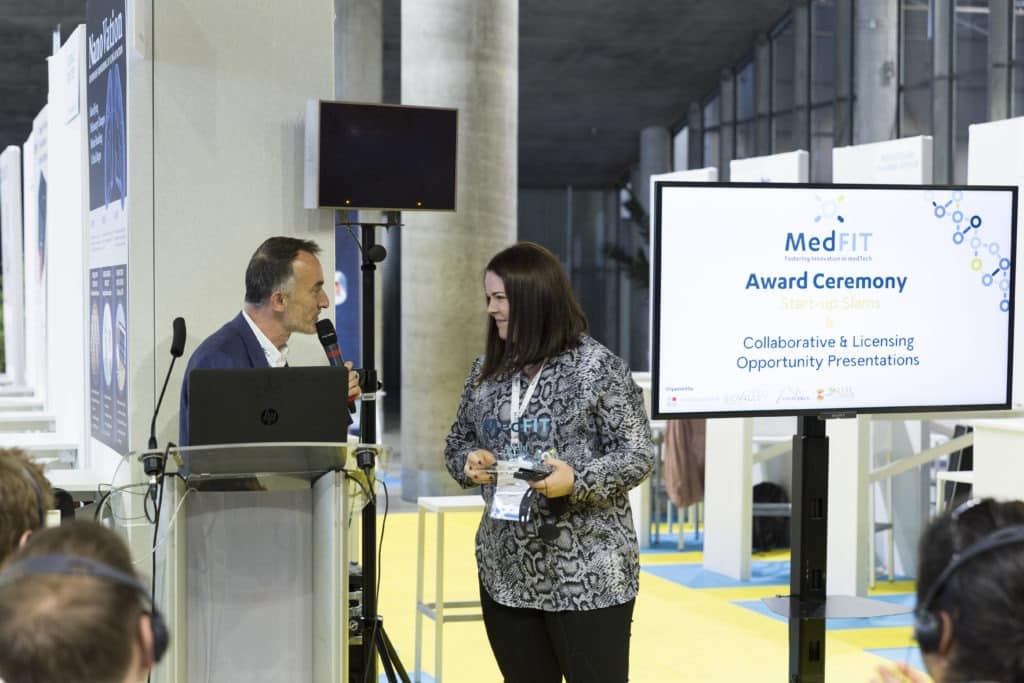 SepTec is developing a sample-to-answer IVD test that can rapidly detect sepsis causing pathogens in whole blood within 15 minutes. SepTec is composed of highly accomplished, aspiring entrepreneurial scientists, engineers and clinical key opinion leaders with a clear focus to address unmet clinical needs, such as empowering an ICU Consultant to rapidly detect infection in a seriously ill patient. In collaboration with Science foundation Ireland, Enterprise Ireland, Dublin City University, Business Experts and International Manufacturers, SepTec has created a powerful microfluidic device that can address the specific unmet clinical needs as expressed by their network of clinicians. SepTec is currently completing clinical device validation using suspected sepsis patient samples in collaboration with two Dublin based hospital locations and is determinedly working to accelerate the SepTec device to the next stage of commercialisation.
More information: www.septec.ie