The entire MedFIT team would like to thank you for your participation in MedFIT 2018, for its second edition, held last week in Strasbourg and for having played an important role in its success.
We hope that you enjoyed the event as much as we did and that you made interesting contacts for future collaborations.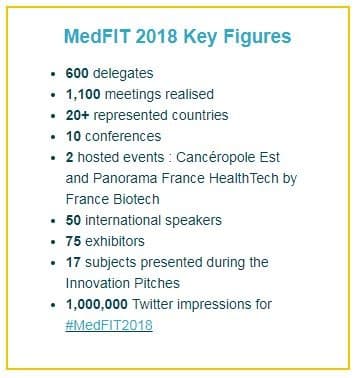 Your feedback is important to us!
We would be grateful if you could take few minutes to complete this brief survey. It is meant to improve the quality of the next editions of MedFIT in order to provide you with the highest-value experience.
Save the date for the 3rd edition!
25th & 26th June 2019 | Lille, France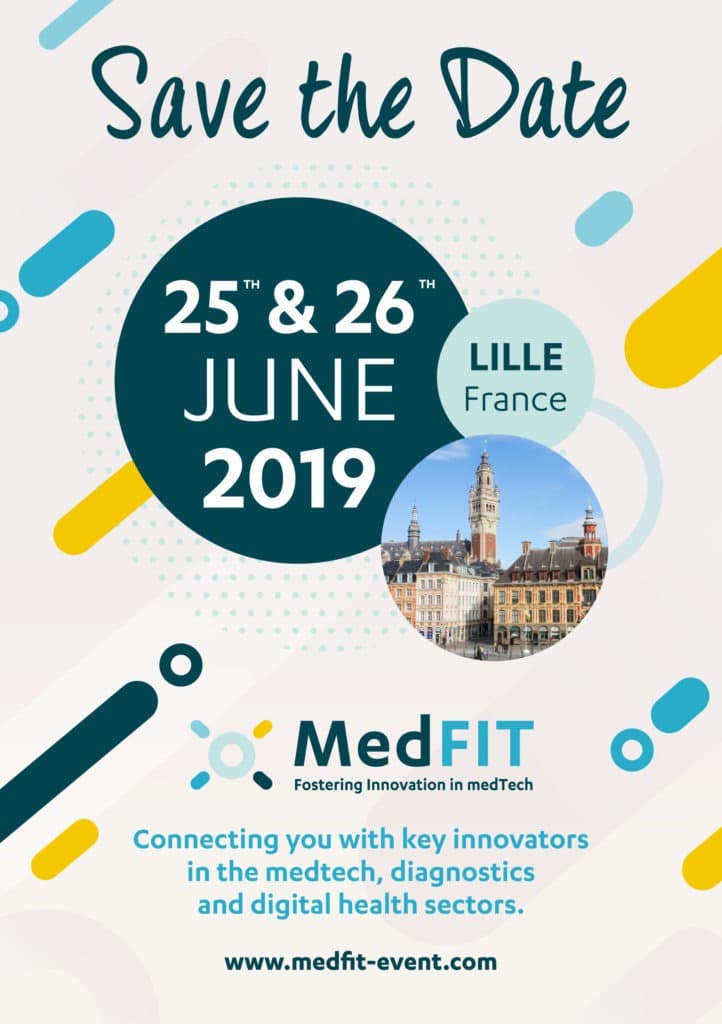 Relive the second edition in pictures