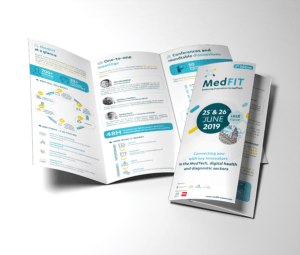 It is also the start of a new (school) year for MedFIT!
As you certainly know, the last edition was a success. You were more numerous, and we hope you would be more for the third edition. Because it's one of the event's goal to gather all the MedTech, digital health and diagnostic players in one place.
In the meantime, we propose you to know a little more about MedFIT 2019 thanks to the brand new brochure! As you will soon discover, the Start-up Slams will not be the only pitches in which you can participate or attend. Stay tuned!