A successful 2020 edition
For this 4th edition, MedFIT, the European partnering event for innovation partnerships and investment rounds in the MedTech, diagnostic and digital health sectors, was organised for the first time in a digital format and was a real success.
This digital experience over 4 days has allowed participants to take away new ideas, new collaborations and new funding opportunities from their participation, all to build the innovations of tomorrow in the MedTech industry.
Over 1,000 attendees from over 36 countries have attended MedFIT/BioFIT Digital 2020. During the 4 day-event, 9,000 one-to-one meetings have been generated, 70 speakers have debated the ways to get the innovations financed, the route for market access for innovative products, the best practices to innovate and collaborate, and about the specificities of digital innovation, 70 entities have increased their visibility through exhibition virtual stands, and 62 innovative projects previously selected have had the opportunity to pitch.
Save the date for the 5th edition

We hope to get the pleasure to welcome you to the next edition of MedFIT, in the charming city of Grenoble, on September 14th and 15th, 2021. Looking forward to seeing you!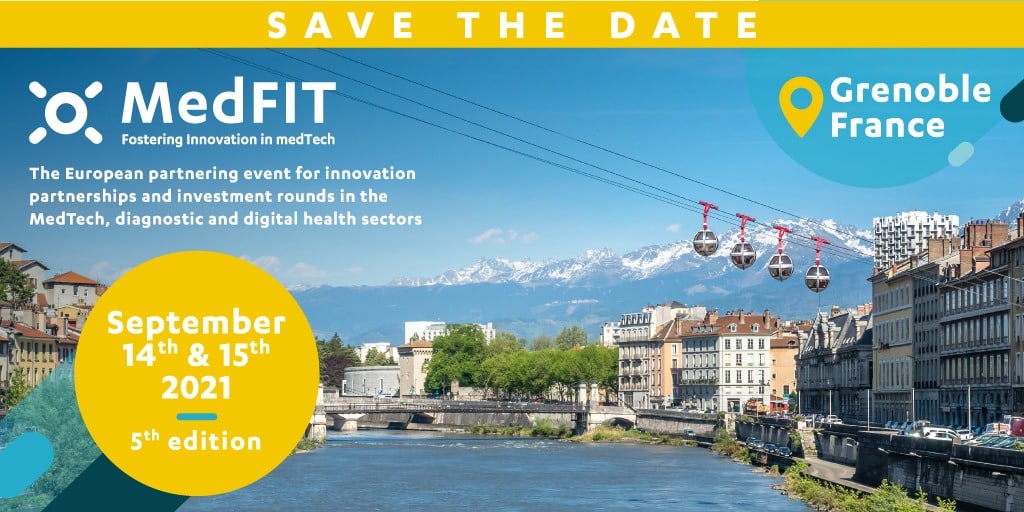 Register now and benefit from the Super Early Bird offer valid until March 31st, 2021!