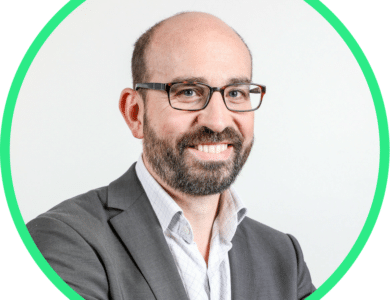 | Company | Position | Country |
| --- | --- | --- |
| VOISIN CONSULTING LIFE SCIENCES | Senior director, Medical devices & combination products | France |
Christophe Amiel primarily works on projects involving the design and the implementation of regulatory strategy for medical devices (including e-health products and in vitro diagnostics), combination products (drug-device association) and activities related to Clinical Trials Application and vigilance including for medicinal products.
With over 20 years of medtech practice, Christophe has a broad technical expertise in clinical trial regulations and associated country-specific requirements, and has extensive experience in various trial phases, product types, indications and geographical areas. As a Project Manager, he supervises clinical programs design and implementation including the preparation of the core documents (protocol, Investigator's Brochure, etc.), and study regulatory set-up and management from the clinical trial application (CTA) to the submission to both Competent Authorities and Ethics Committees. The management of large complex projects gives him the opportunity to actively interact with the different departments within the study sponsors, as well as with the regulatory teams of the Clinical Research Organizations involved. He also participates in strategic clinical decision meetings.
Christophe oversees the preparation of regulatory strategy – from early development phases to market access –, the submission of regulatory applications in Europe and the US, the interaction with regulatory bodies (Notified Bodies and national health Competent Authorities), the preparation of risk management plan and the support of Pre- and Post-market medical device vigilance activities and reporting. His expertise with regulatory market clearances primarily encompasses CE marking, 510(k) and Pre-market approval dossiers. Christophe focuses on the anticipation of regulatory and practical challenges associated with innovative systems such as e-health technologies.
Prior to joining VCLS, Christophe served since 2001 as Manager for clinical operations at Boston Scientific in its emerging indications department where he gained significant experience in the active medical device industry, and more specifically on next-generation implantable stimulators for neurological diseases. He developed a particular expertise in pelvic nerve stimulation for incontinence and spinal nerve stimulation for chronic headache. Christophe was responsible for the management of international proof of concept clinical trials across Europe for a wide range of innovative therapeutic indications and advanced neuroprosthetic devices in the areas of pain management and pelvic health.
Christophe began his career in 1998 at Advanced Bionics as a field clinical specialist in its auditory division for Southern Europe and Middle East regions and thus acquired an in-depth knowledge about auditory nerve stimulation for profound deafness. He was specifically in charge of assisting operating theatre department staffs during surgical procedures and providing products expertise to practitioners on post-operative programming visits with the patients.
Christophe earned his Master of Science in biomedical engineering at the University of Technology of Compiègne (UTC), France. He previously received his Bachelor degree in biomedical science from the University of Toulouse, France.