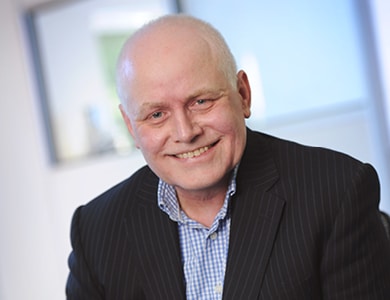 | Company | Position | Country |
| --- | --- | --- |
| CMR SURGICAL | CEO and Co-Founder | United Kingdom |
Martin is CEO and one of the founders of CMR Surgical, the British medical devices company that recently received a European CE Mark and completed a clinical trial with the new surgical robotic platform, Versius, which it aims to bring to the market shortly. Versius has been designed to extend the benefits of minimal access surgery to millions of people worldwide and to transform the way we think about surgery. CMR is now over 300 people in three continents and its new 45,000 sq ft HQ in Cambridge, UK, was opened by Lord Prior, Chairman of NHS England, last month.
Prior to CMR, Martin was with Sagentia (formerly Generics) initially as CFO and subsequently as Group CEO. Over the last 20 years and prior to CMR Martin has been involved in numerous start-ups, both spun out of Sagentia and on his own account.
Martin graduated from Cambridge, qualified as a Chartered Management Accountant and is a trustee of the Peek Vision Foundation.