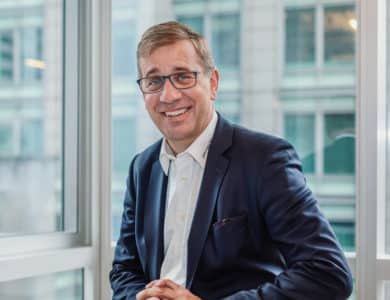 Thomas was raised and studied in Basel / Switzerland, one of the world's most important
centres of gravity of Life Sciences. He's an open personality and an economist focused on
internationalisation and foreign trade. Different assignments took him through various
industries such as financial, automotive, fine food, life science and medical technology.
Fluency in five languages. He also lived and worked in Moscow/Russia and Montréal.
Collaborators and customers benefit from his trustworthy partnerships and a finetuned
network going across all disciplines and international borders alike.
Based on his previous global responsibilities with multinational companies and family
businesses Thomas created you-can.biz back in 2007. Ever since this pretty unique
network grew up to 60+ independent specialists across different disciplines. They fit with
the capacities existing with our customers and together we are one team. Sharing
knowledge, capacity and creativity with innovative companies of all sizes. Most accounts of
you-can.biz are doing business in medtech and rehab but also with sports equipment,
nutrition plus sometimes in another industry. Thomas himself is an advisor and executive
coach with different health technology hubs in Europe and USA. He was resident in Canada
as an expat on behalf of Roche Diagnostics 12 years ago. When he's off he practices
rowing, mountain biking and climbing.