AIShield offered to the winners of the MedFIT 2022 Pitch Sessions its solution credits worth €50,000.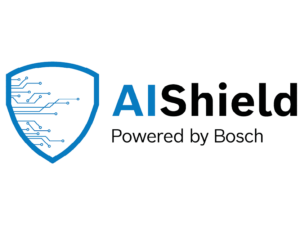 AIShield is a start-up of Bosch with a vision to secure AI systems of the world. AIShield has developed production optimized novel technology to ensure secure and trustworthy AI adoption. With its consulting led technology services and product API, AIShield improves the robustness of AI models against adversarial attacks, including extraction, evasion, and poisoning. Prevention against these adversarial attacks ensures safe and secure adoption of AI against losses associated with revenue, intellectual property, and brand reputation. AIShield ensures compliance to proposed AI regulations and cybersecurity guidelines such as EU AI Act and US FDA AI based SaMD for Healthcare and MedTech organizations thereby increasing the speed to market for AI driven products & services. The proven and already deployed solution across industry AI use cases, has been developed with 3 years of unmatched deep technology research at Bosch and holds 20+ patents in AI Security.
Learn more about AIShield through this quick interview!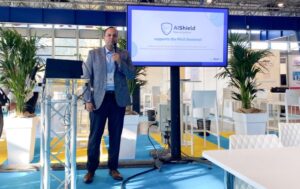 As a sponsor of the event what are your views on MedFIT's 6th edition? Also, what motivated you to make this commitment of becoming a sponsor?
Healthcare and MedTech is a key industry vertical for AIShield's innovation led patented 'cybersecurity for AI' offering. We were looking for an innovation focussed event where the participants are leveraging emerging technology such as AI to transform digital heath and and MedFit gave us the right platform.
Furthermore, you generously decided to support the pitch sessions by granting the winners a prize worth €50,000 in credit for your solution. How important is it for you to back young innovative companies and why?
We are on a mission to secure the AI systems of the world. The start-ups like Panakeia and Niramai have developed cutting solutions leveraging AI for molecular analysis and breast screening. We believed that AIShield should contribute to their journey and success via AIShield solution credits. This would help them ensure their AI system security and maintain competitive advantage.
And what role do you think AI will play in the MedTech industry?
AI adoption is ever increasing in the MedTech industry. Specially after COVID, many connected medical devices have moved from hospitals to home. AI is seen as an assistive technology to increase efficiency, patient care and faster diagnosis. What we must together ensure is that these AI enabled Medical Devices are high performance, safe and secure for patient safety, privacy and regulation compliant.