Strasbourg is a unique city, to such an extent that it has been recognized as one of the finest cities on the "Old Continent". It belongs to the tightly closed circle of those few rare cities, which, once visited, leave a lasting impression that time cannot remove. 

Throughout the centuries from the Middle Ages up to today, Strasbourg has forged its distinctive character, based on its two major influences – French and German. The rich heritage of the city is breathtakingly beautiful.

A UNESCO World Heritage site, the urban ensemble made up of the Grande-Île (the historic city centre) and the Neustadt (the Imperial German quarter developed after 1870) forms an exceptional historical landscape built with remarkable continuity from the beginnings of the city to the present day.
With a structure centred on the cathedral – a major masterpiece of Gothic art – it is a harmonious ensemble of constructions reflecting major significant periods of European history, with an extraordinary degree of stylistic diversity.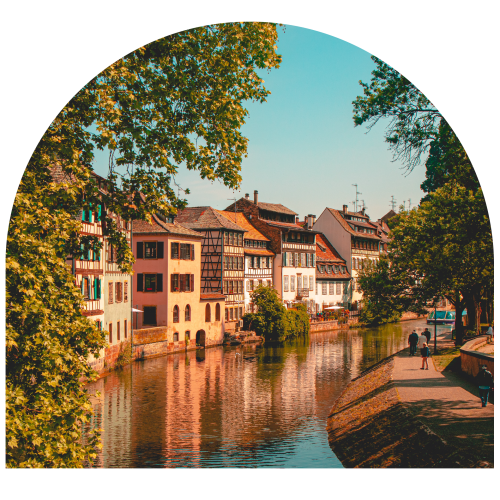 WANT TO KNOW MORE ABOUT STRASBOURG?