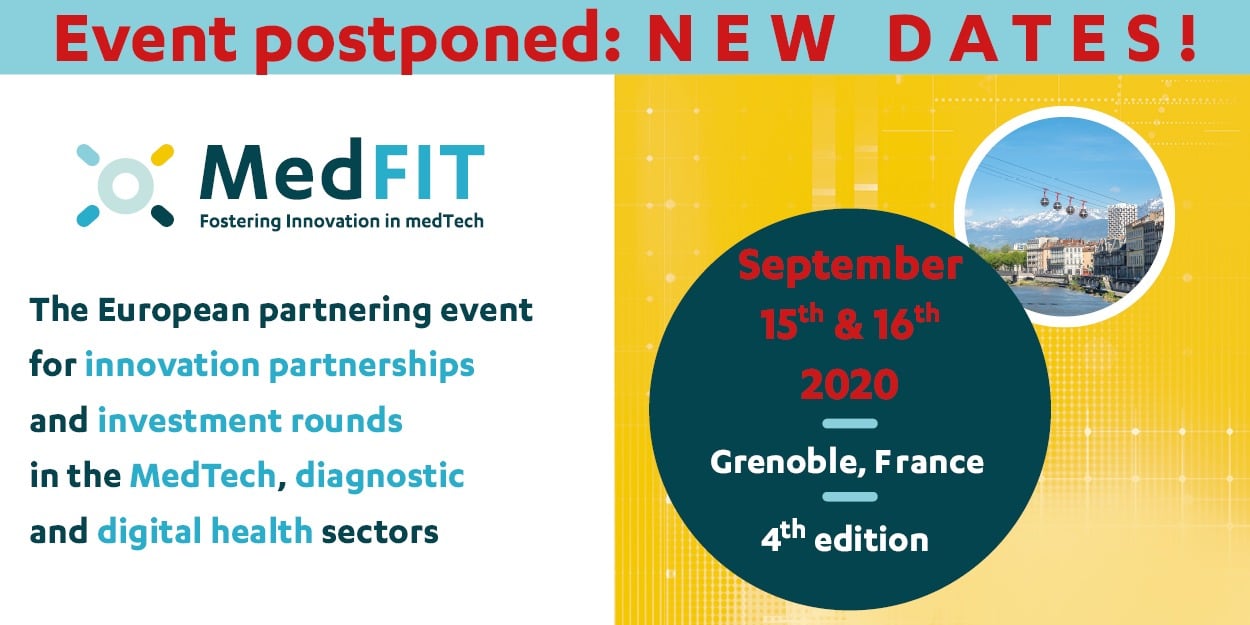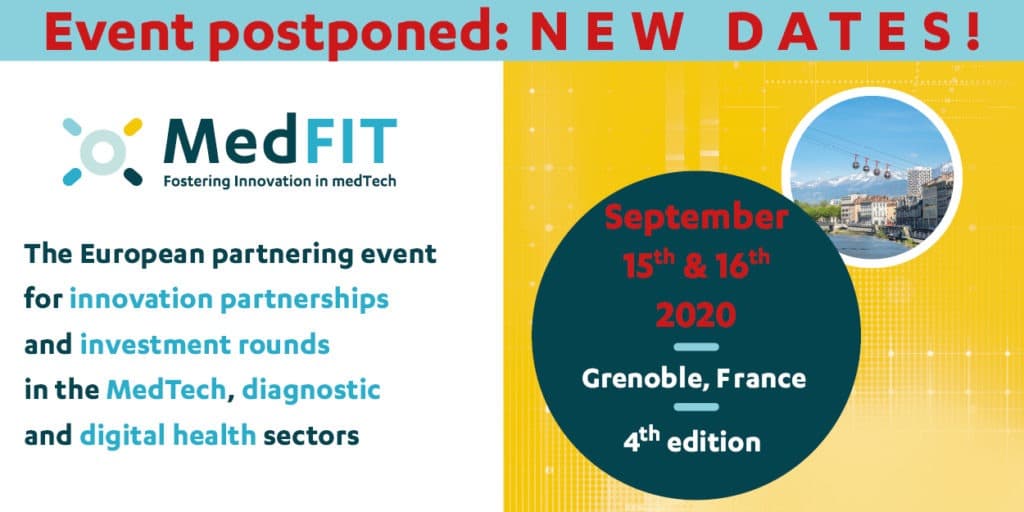 Due to the outbreak of the Coronavirus COVID-19 spreading around the world, MedFIT organisers (Eurasanté, Clubster-NHL, Medicalps and BioValley France) made the hard decision to postpone MedFIT 2020 initially scheduled to take place in Grenoble on June 30th & July 1st, 2020. Therefore, MedFIT 4th edition will be rescheduled on September 15th and 16th, 2020.
The safety and wellbeing of our participants is our number one priority, and given the uncertainties of the Coronavirus spread in the coming months, we believe it is wiser to reschedule the gathering at a later date. Additionally, the current confinement policies, the travel bans and the economic uncertainty faced by numerous countries make it difficult for MedFIT organisers to anticipate upcoming decisions and to deliver this 4th edition when planned initially.
The opportunity to meet and interact with international key innovators in the MedTech, diagnostic and digital health sectors is the core value of MedFIT and the MedFIT team will do its utmost to deliver a commensurate 2020 edition.
Your participation in MedFIT 2020:
We would like to reassure all participants who already booked their passes/exhibition stands on the fact that their purchases will remain unchanged and valid for the new dates on September 15th & 16th, 2020 in Grenoble.
If you are not available on these new dates, or for any questions regarding the current situation, please contact us so we can help you and find a solution.
In the meantime, we thank you for supporting MedFIT and we apologise for any inconvenience caused by this decision. Do not hesitate to let us know if you wish to get involved in this 4th edition and we look forward to meeting you in Grenoble on September 15th & 16th.